Ready to order and unsure how to place your order? Look no further! Below is everything you need to know to place your order on the website!
Do you know the part number you would like? Great! Here are the steps to get to that item and put the item into your cart.
1) You will add the part number in the search box on the upper right-hand side of the website.
If the part is available- it will show up with a picture.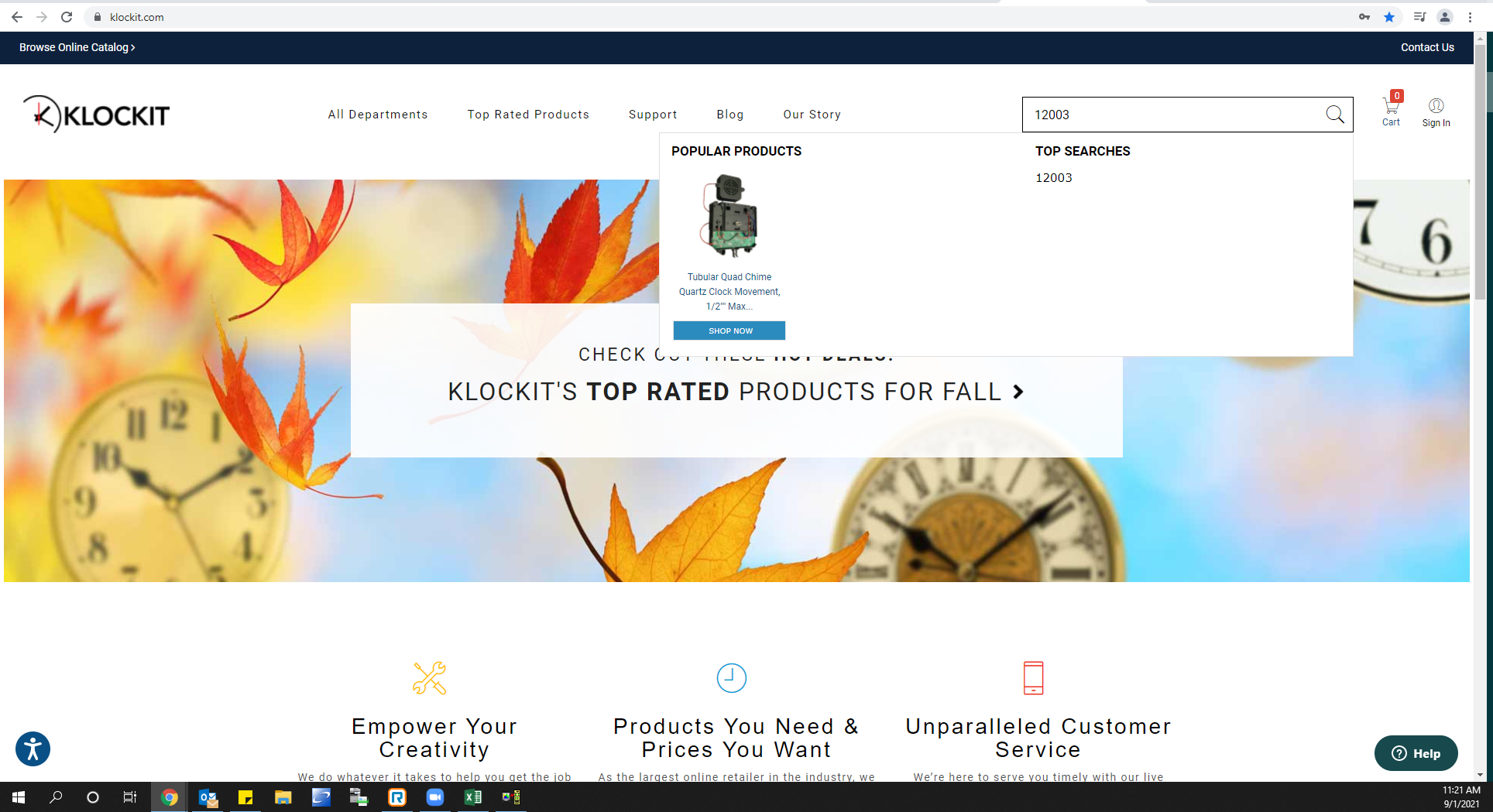 If it does not show up when searching, we either no longer have the item, or the item may have changed. We would recommend reaching out to our customer support team for help. https://www.klockit.com/support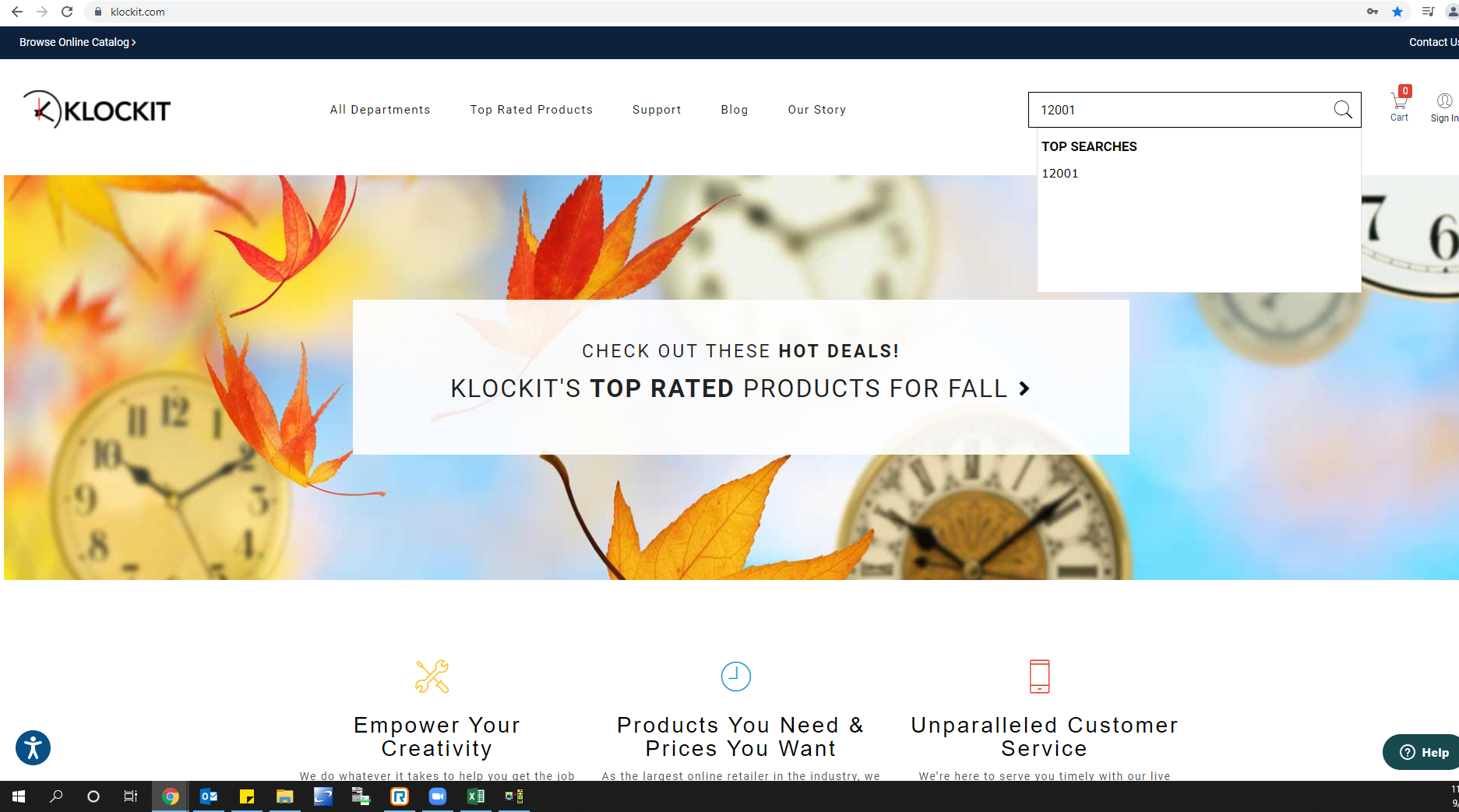 2) Once you locate the item you are ordering, you will click the blue "Add to Cart" button on the product page to add it to the cart.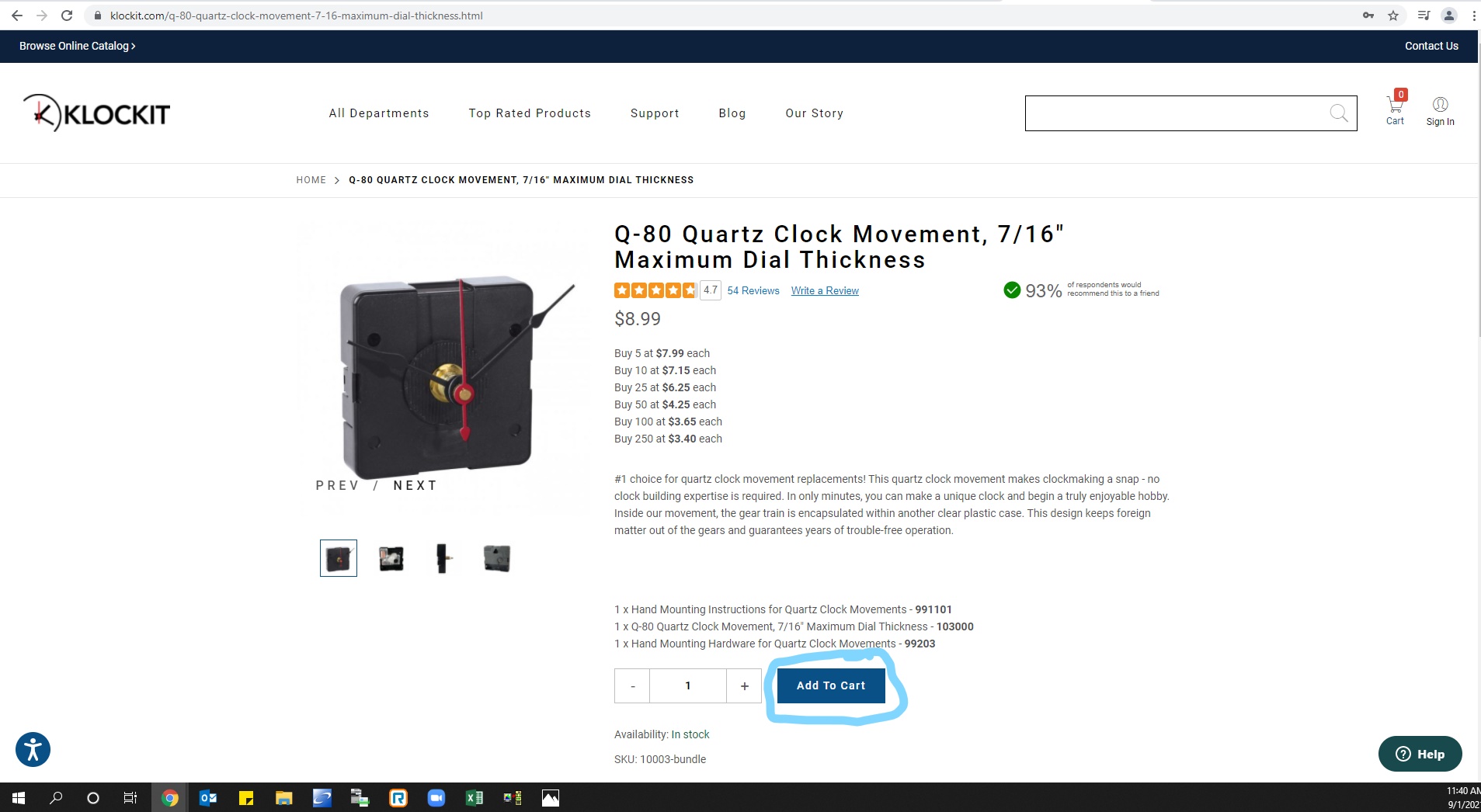 If it's a movement, a pop-up will show that states, "Select free pair of hands." You will need to click on click on the blue box that says "SELECT FREEHAND OPTIONS."
Next, you will want to select the free hands by putting the quantity in the quantity box and check the box next to it.


You will then click the blue "Add to Cart" button on the top right-hand side.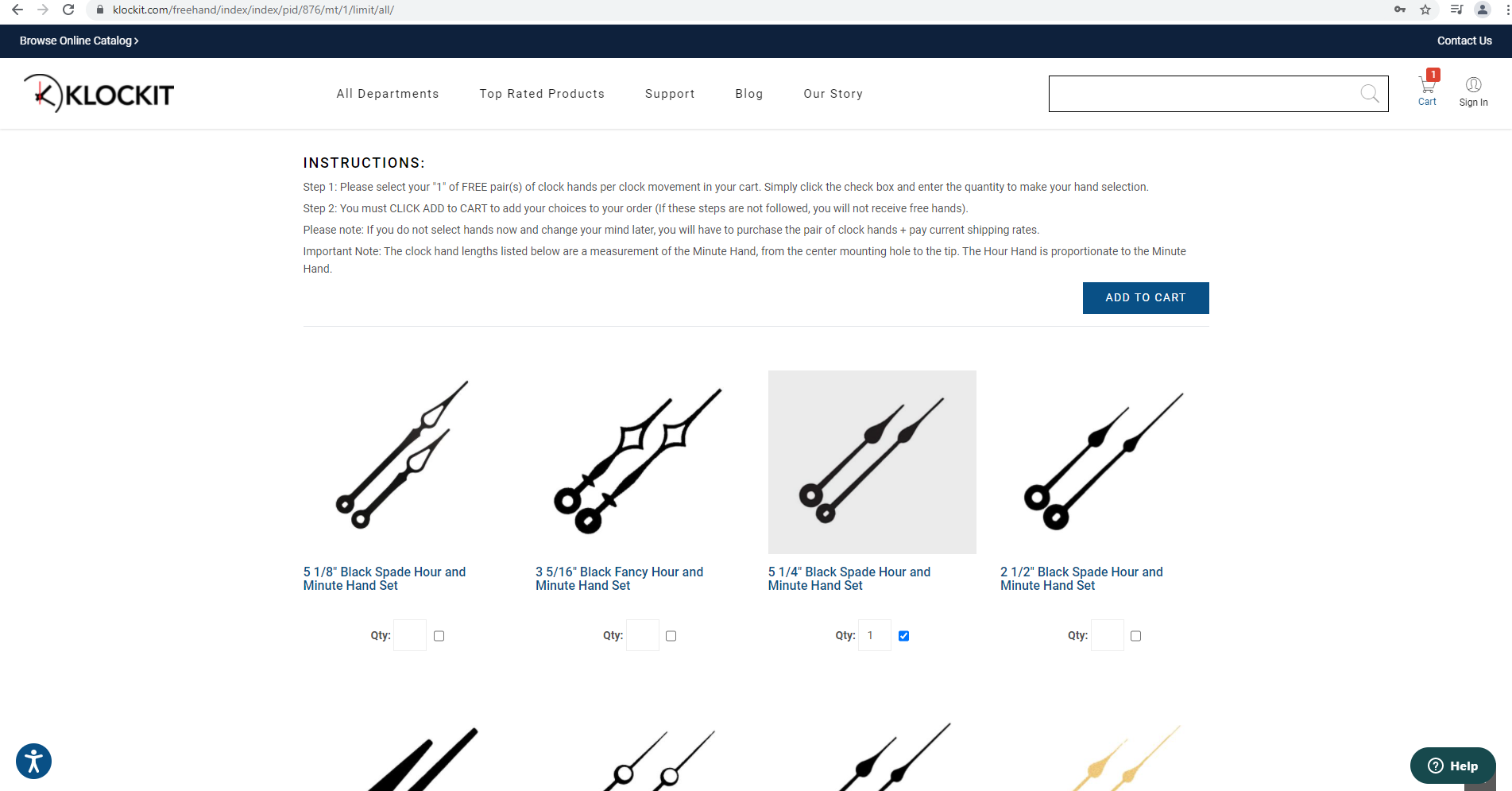 This will now bring you to your Shopping Cart.
If you do not have the part number, that is okay too!
Hover over the "All Departments" at the top of the website.
It will then list our items by category.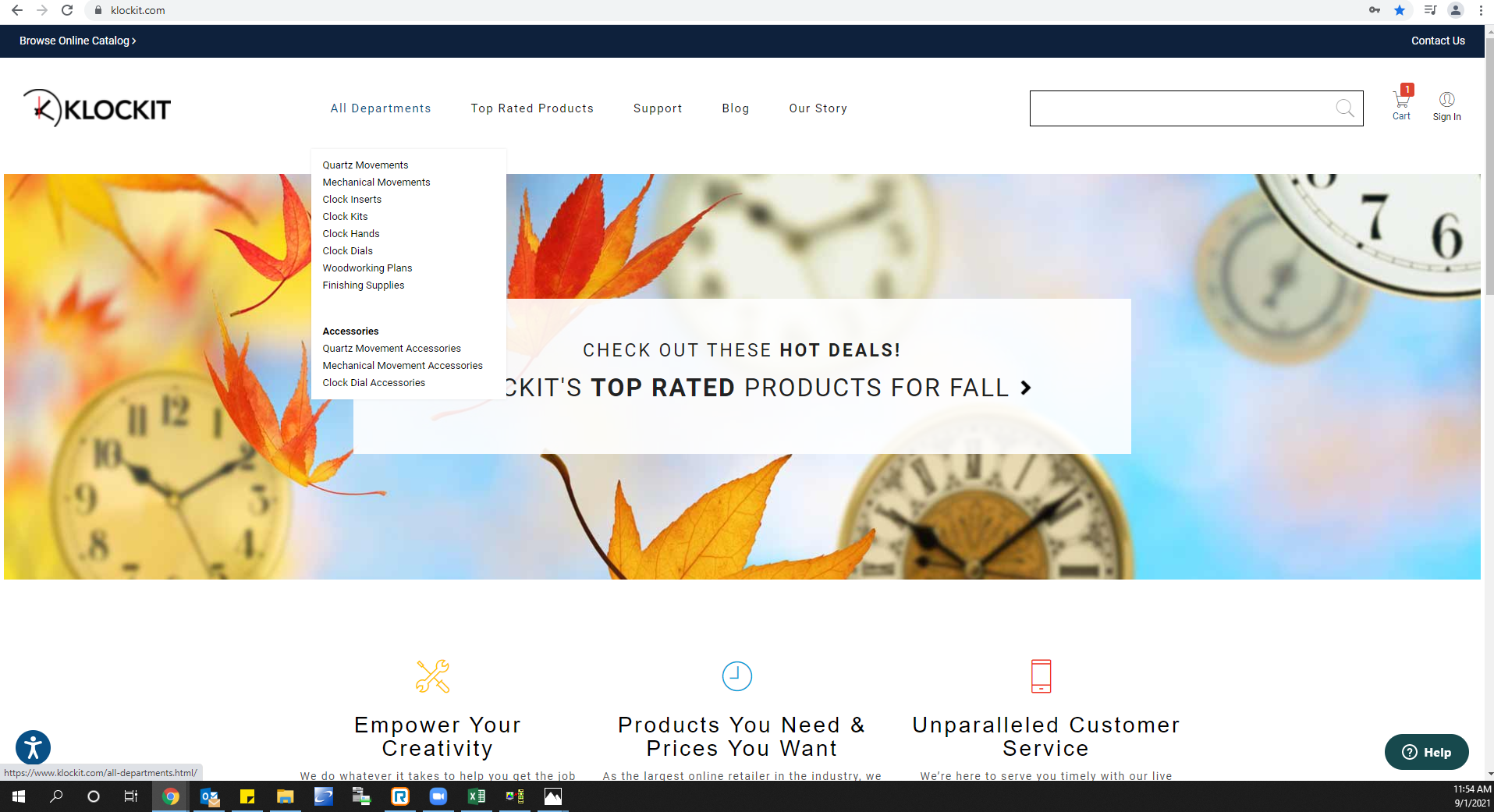 You will want to click on the category you are looking to purchase from.
Once you have your item narrowed down, you will click the blue "Add to Cart" button.
If you are done shopping, you can click "PROCEED TO CHECKOUT" or click the "X" in the upper right-hand corner of the box to continue shopping.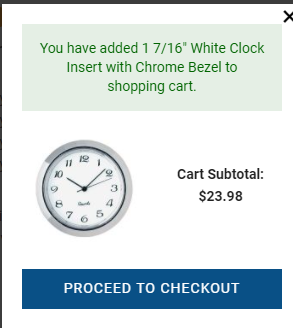 You can also view your Shopping Cart before proceeding to checkout.
On the upper right-hand side of the website, there is a shopping cart icon. To view your Shopping Cart, click the shopping cart icon and click "VIEW CART."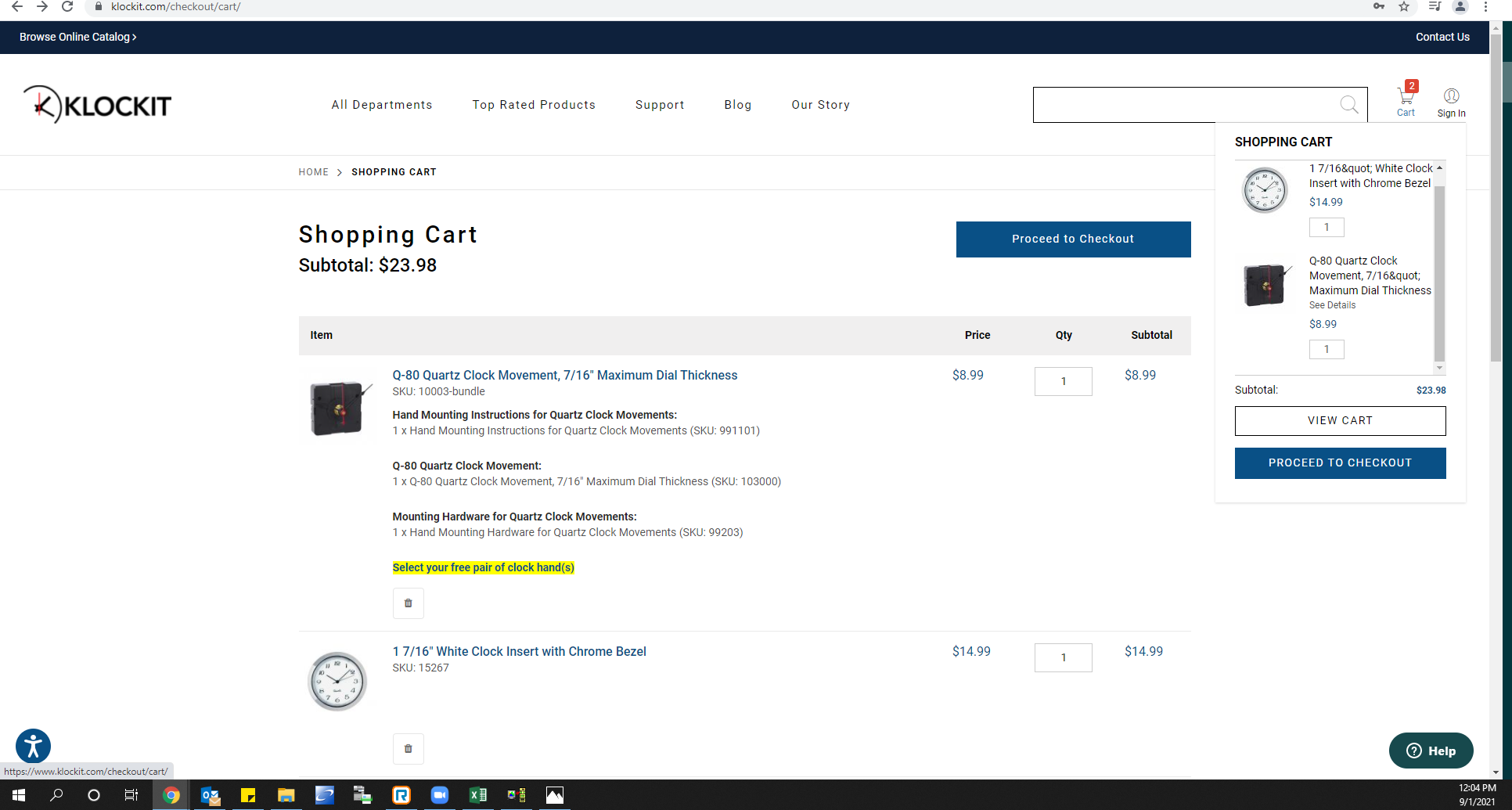 2) Once in your cart and everything looks correct, you can now click "Proceed to Checkout."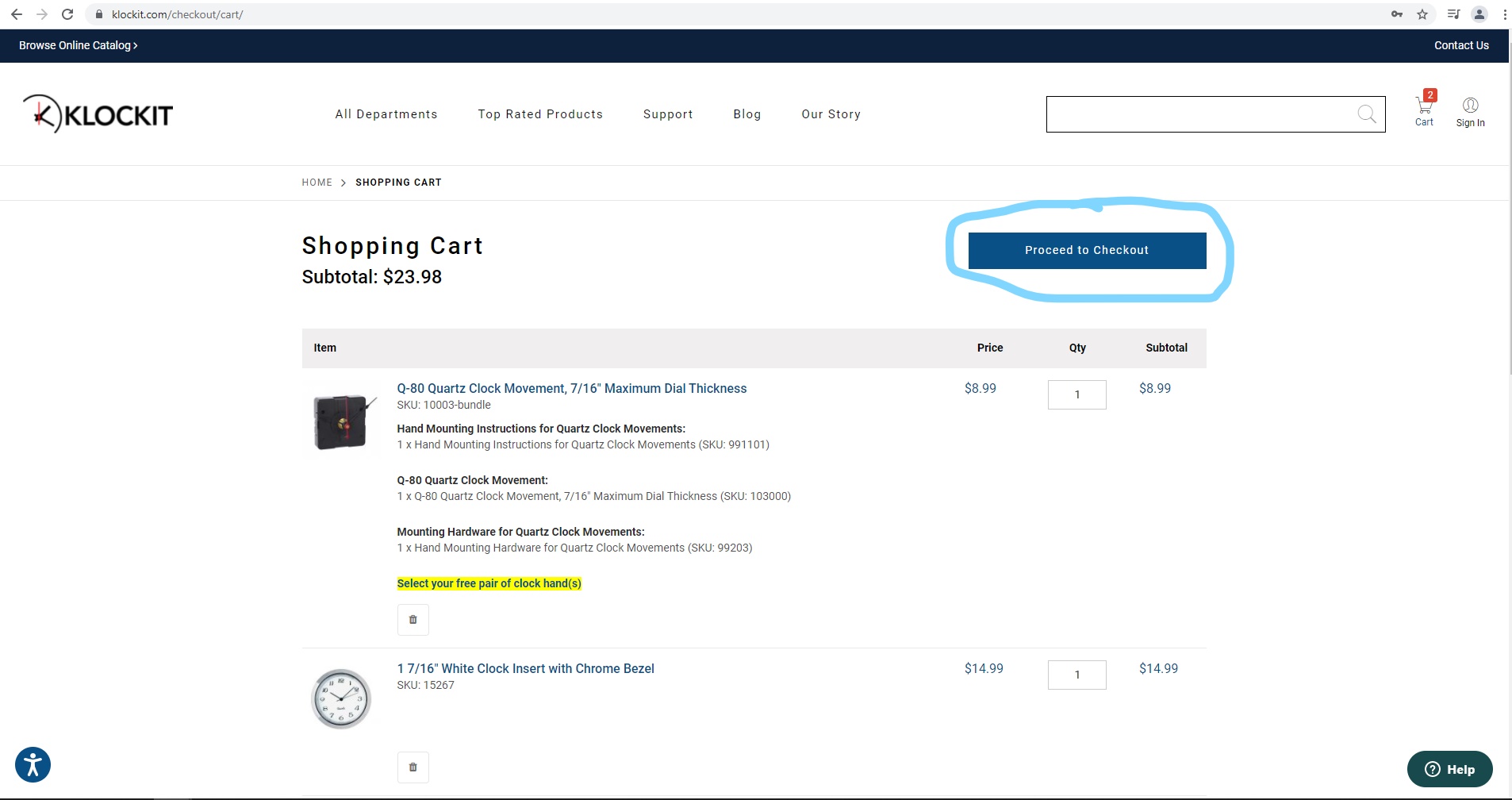 3) Please be sure to fill out all the fields that are required. If you are shipping to an address different from your card's Billing Address, be sure to uncheck the box that states, "Billing address same as shipping."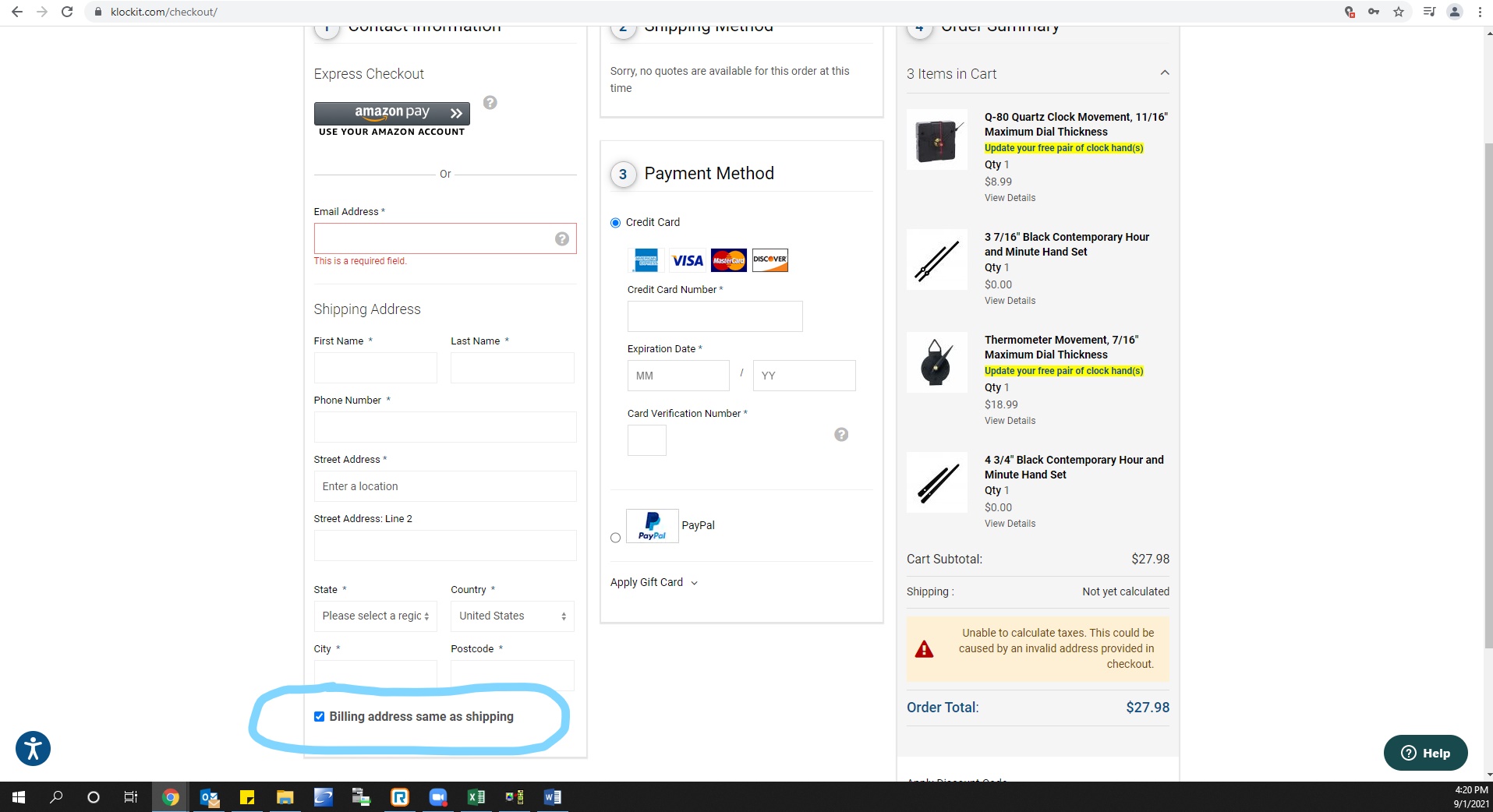 4) The final step is to place the order. Click "PLACE ORDER" once all fields are completed. It will then prompt you to a new screen that states you successfully placed your order and provides an order number.

As always, if you have any questions on any items or any further issues, please reach out to us via chat or Submit a Form.